Last Updated on by Admin
Across the board, the prices of smartphones shot up in 2020 and so it is more difficult to get the value that you want with your money. Which is why we have sat down to research and compile for you this list of the best phones under $200.
The smartphones listed below are not the only ones available for under $200. There are many more. The mid-range market is a crowded place, after all. But if you want to spend anything from $125 to $200 and you want the best possible value out of your money, the phones below are the ones to consider.
OPPO A12 3/32GB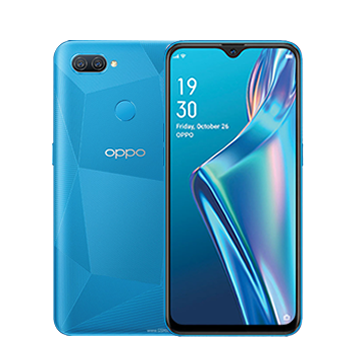 OPPO makes beautiful, sleek phones, and the A12 is one. It brings a 6.22 inches display with Corning Gorilla Glass 3 to the table. You will find OPPO's custom interface, ColorOS 6.1, based on Android 9 Pie, inside.
Providing the muscle inside is the Helio P35 from Mediatek. That is a chipset that you will run into a lot on this list. It is a capable one at this price range and many of the best phones under $200 are equipped with it.
For app launching and switching, the A12 has 3GB of RAM. It is adequate. You also get 32GB internal storage for your files.
OPPO has put in a dual camera at the back, comprising a 13MP main lens and a 2MP depth sensor to work with it. At the front for selfies is a 5MP lens.
This dual SIM, 4G phone has a rear-positioned fingerprint reader, and a 4230mAh battery. You get regular charging technology.
For $200 on the dot, the OPPO A12 can be yours.
Samsung M11 2020 3/32GB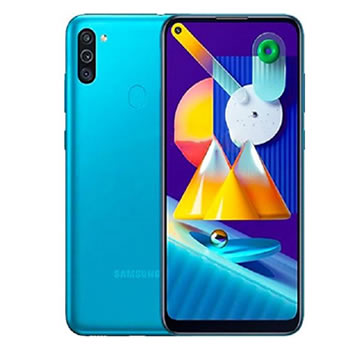 Next on our list of best phones under $200 is something from Samsung. The Galaxy M11 has a 6.4″ IPS LCD display that has a 720 x 1560 pixels resolution.
Powering the phone is a Snapdragon 450 processor. If you live and swear by Qualcomm processors, this is an attraction to you, but the Helio P35 on many of the other phones on this list is the more capable chipset. There is 3GB of RAM and 32 GB internal storage. Nothing fancy, but adequate at this price point.
For photography, we have a triple camera setup at the back that features a 13 MP main lens, 5MP ultra-wide lens, and a 2MP depth sensor. At the front is an 8MP camera.
Samsung's custom One UI 2.0 is a delight to use and also one of the most functional out there. And it is based on Android 10, which makes it one of the most up-to-date software on this list.
It has a solid 5000 mAh battery, coupled with 18W fast charging, so you can top up your battery juice much faster.
For just $145, the Samsung Galaxy M11 can be yours.
vivo Y12s 3/32GB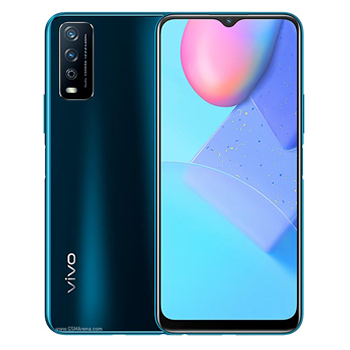 OPPO Y12s is one of the best phones under $200, offering you fairly good performance in a sleek package. There is a 6.5″ display of 720 x 1600 pixels pixels resolution, behind which we have a Helio P35 processor purring away nicely. Combined with 3GB of RAM, you will get fairly good amount of multitasking too.  There is a variant with 4GB RAM and which will perform better at multitasking, but it costs more than our target price.
To store your videos and selfies and other files, there is 32GB of internal storage. You can get more storage for the price, as you will see from other devices listed on this page.
Vivo's custom operating system, Funtouch OS is a modified version of Android, and version 11 is what you have in here.
Smartphone cameras are a big deal in 2020. Vivo Y12s has a triple camera at the back, comprising a 13 MP wide angle lens and a 2 MP depth sensor to back it up. At the front is an 8 MP camera for selfies.
The battery is a solid 5000mAh unit and should see you through a full day of moderate use.  There is 10W charging, which is faster than normal charging, so you can top up faster.
If you want the vivo Y12s, be ready to shell out $145 only.
Redmi 9C 3/64GB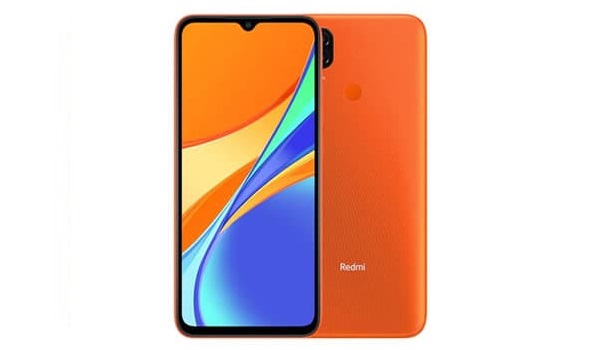 Xiaomi's Redmi 9C has multiple variants. The one that packs the most value is the one with 3GB RAM and 64GB storage, making it one of the best phones under $200.
It has a 6.53″ IPS LCD display with a resolution of 720 x 1600 pixels. It is made of plastic material, which is good. You do not have to live with the fear of your phone fallng and cracking. Not that it can't; but with plastic, the chances are much slimmer.
Xiaomi's custom software, MIUI, is one of the better ones out there.
The processor powering this beauty is a Helio G35 from Mediatek, and it works in concert with 3GB of RAM. That should make for fair multitasking. To store your photos, videos, and other files, you get 64GB storage. The option of adding a memory card (maximum of 128GB) is available.
What of photography? There is a triple camera at the back, comprising a 13 MP main lens, along with two supporting lenses of 5 MP and 2 MP. For selfies, the front camera is a 5 MP snapper.
There is a fingerprint scanner at the back and you have a hefty battery of 5000mAh  capacity to keep the lights on for hours of endless use. In regular, moderate use, this should see you past a full day. The phone has 10W charging for slightly fast top-ups.
Of course, this is a 4G LTE phone. Who is going to spend $145 on a phone that does not have 4G? Not you. You're smarter than that.
TECNO Spark 5 Pro 3/64GB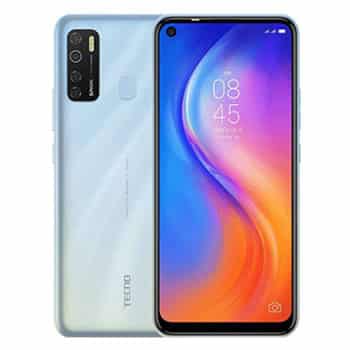 TECNO makes a showing as one of the best phones under $200 in Nigeria and Kenya with the Spark 5 Pro. It has a 6.6″ display, one of the largest on this list, and its resolution is 720 x 1600 pixels.
Under the hood, a Helio A25 chipset powers the phone. It isn't as capable as the Helio P35, but it gets by. There is 3GB RAM coupled with it to provide decent app launching and switching. Internal storage is a hefty 64GB for all your files, and you can add a memory card, if you want.
TECNO's HiOS is not one of the most refined custom operating systems, but it offers extra functionality and millions of people use it. This version is based on Android 10, and so is one of the most up-to-date phones on the list in terms of software.
The main camera at the back has a 16 MP main lense, a 2 MP macro lens, and a 2 MP depth sensor. Selfies get shot with the 8MP front camera.
This 4G phone has a solid 5000 mAh, non-removable battery.
To get one, be ready to spend just $143 only.
Nokia 2.4 3/64GB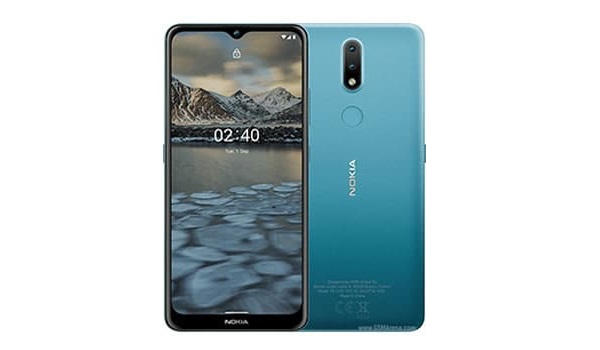 And it is time for Nokia's entry. Like most Nokia phones, the 2.4 has a well designed and well built body that exudes confidence. It is a 6.2″ IPS LCD display with 720 x 1600 pixels resolution.
It runs stock Android 10, with no customisations, and it is the only smartphone on this list that is sure to get updated to Android 11 and Android 12, thanks to Nokia's commitment to a 2-year software update policy. So if software updates are important to you, this is the phone to buy.
The processor is a Mediatek unit, but it isn't Helio P35. Instead, we have a Helio P22 unit here. We wish it was the former, but it gets the job done, even if not as powerful.
The front camera has a 5MP lens, while the rear detup is a dual-camera configuration with a 13 MP main camera and a 2MP depth lens coupled with it.
Battery capacity is okay at 4500mAh. It will see you through a moderate day of use.
Multitasking is decent with 3GB RAM. Internal storage is a generous 64GB, and you can add a memory card. Note that the Nokia 2.4 has a lower variant with 2GB RAM and 32GB storage; that belongs on a lower budget list. The one you will get for $143 is this 3/64GB variant, so keep out an eye for that.
Infinix S5 Pro 4/64GB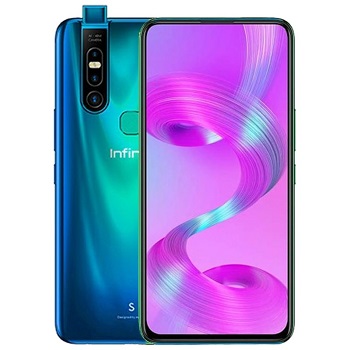 The last but not the least of the best phones under $200 in Nigeria and Kenya is a contestant from Infinix. The S5 Pro stands out with its motorized pop-up front camera, which houses a 16MP lens.
At the back of this smartphone is a 48 MP triple camera. It includes a 2 MP depth sensor and a low-light sensor.
The 6.53″ display has 1080 x 2340 pixels, the best resolution available on this list. Under the hood is a Helio P35 chipset and 4GB of RAM. All the other devices here have 3GB. And for storage of files is 64GB internal storage.
Infinix S5 Pro runs Android 10, customised with Infinix's XOS. It isn't the most refined around but it packs tons of useful features.
Infinix has included a 4000mAh battery. Nothing fantastic in 2020, but you won't have to worry about your phone running out of battery after a few hours of use.
If you want the Infinix S5 Pro, be ready to spend $198.
Wrapping Up on the best phones under $200
If you have noticed, what we have on this list of best phones under $200 is a case of manufacturers offering more of one or more features or specs here and less of others there. It is a common strategy that works, so you get to choose a phone that has more of what you want the most.
You will find these phones and others at retail outlets in Nigeria and Kenya, as well as in countries like Ghana, Egypt, UAE, South Africa, Egypt, and others in Africa, Middle East, and Asia. You can also find many of them on online stores like Jumia and others and have your purchase delivered to you.
You are reading Mobility Arena, the essential guide for mobile phone users around the world. Be sure to check out
our homepage
for all the latest news and resources. To be notified of the most important articles and the best smartphone deals, join our
WhatsApp Group
and follow us on
Instagram
,
Facebook
,
Twitter
, and
YouTube
. Don't know where to start? Check out our
reviews
.